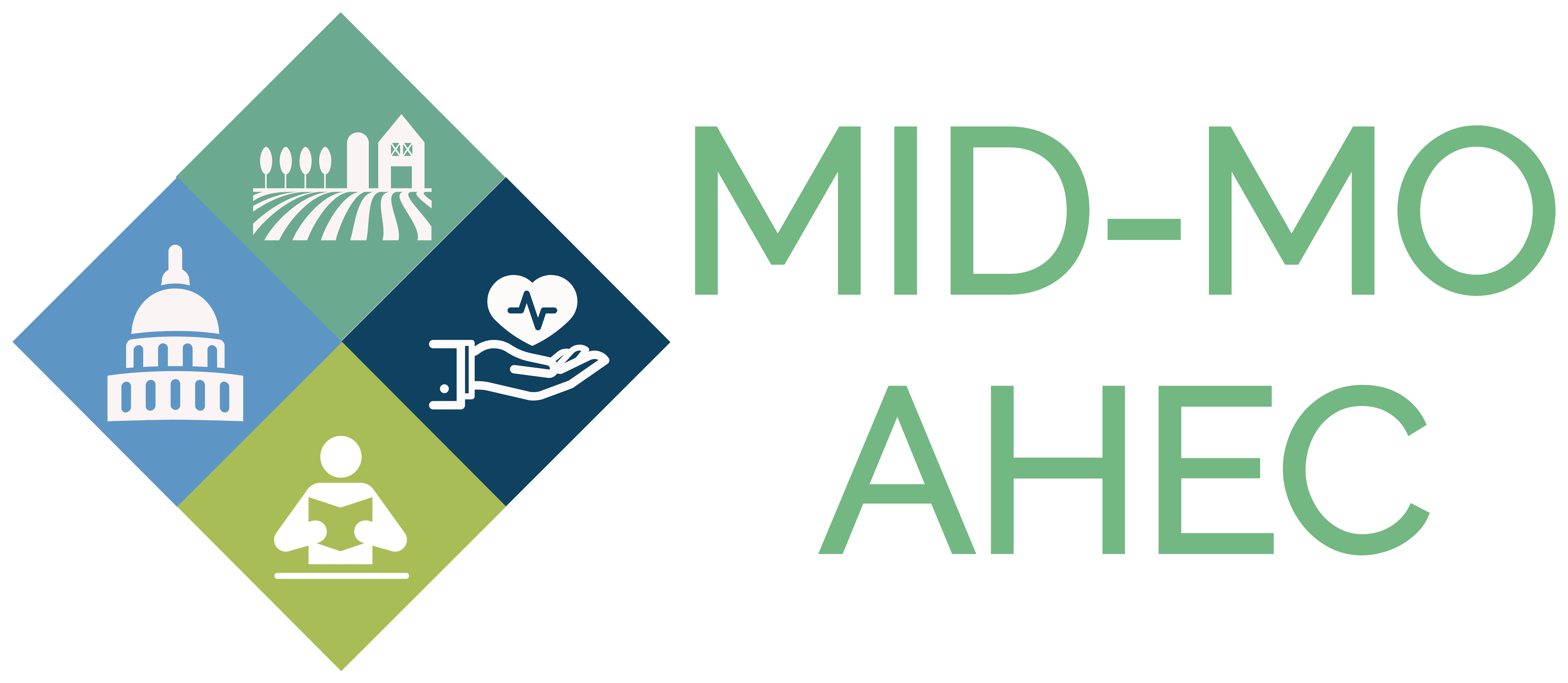 Mid-Missouri Area Health Education Center
Mid-Missouri Area Health Education Center (Mid-MO AHEC) is part of a statewide network, Missouri Area Health Education Center (MAHEC), which is part of a national network of program offices and regional centers known as the National AHEC Organization (NAO).
The AHEC mission is to enhance access to quality healthcare, particularly primary and preventive care, by improving the supply and distribution of healthcare professionals via strategic partnerships with academic programs, communities and professional organizations.
In 1994, Phelps Health agreed to host the Mid-MO AHEC, which serves 23 counties in central Missouri.
Mid-MO AHEC has set goals of connecting students to careers, professionals to communities and communities to better health. The organization achieves these goals in many ways.
Connecting Students to Careers
Mid-MO AHEC's health career coordinator works with high school and undergraduate students to raise awareness in healthcare careers, provides opportunities for students to explore healthcare careers and encourages and guides students to take the necessary steps to successfully pursue those careers. Jumpstart Your Health Career, AHEC Career Enhancement Scholars (ACES), job shadowing, health careers exploration in the classroom are some of the activities that connect students to careers.
AHEC Scholars is for health professions students wishing to supplement their education by gaining additional knowledge and experience in rural and/or underserved urban settings. AHEC Scholars is a two-year commitment involving interprofessional curricula to implement a defined set of clinical, didactic and community-based activities. All experiential or clinical training will be conducted in rural and/or underserved urban settings. For more information or to apply to be an AHEC Scholar, click here.
Connecting Professionals to Communities
Mid-MO AHEC connects professionals to communities by providing clinical training opportunities at Phelps Health and many other hospitals and clinics. Students already enrolled in health professions programs must complete many weeks, months and possibly years of training in clinical settings. Mid-MO AHEC serves as a liaison among the student, preceptor and school.
Connecting Communities to Better Health
Students who were raised in rural communities and finished clinical rotations in rural communities are far more likely than others to return and stay in a rural community to practice. Many rural practitioners have access to current evidence-based information at the point of care through the MAHEC digital library.
training opportunities, AHEC, MID-MO AHEC, Missouri Area Health Education Center