James J. Bass, MD
Phelps Health Medical Group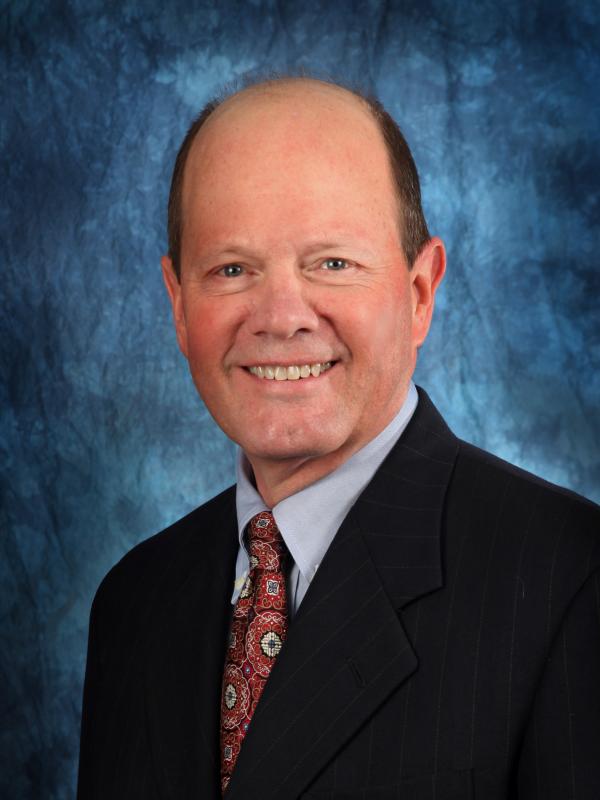 Specialties
Family Medicine
Primary Care
Special Interests
Blood screening
Diabetes
Diagnostic history and physicals
Health and wellness
High blood pressure
Weight management
X-ray review
Board Certifications
American Board of General Practice
About Me
I'm James Bass, MD, and I have been practicing medicine in the Rolla, Missouri, area since 1984. In 2013, I joined Phelps Health as a family medicine physician. In addition to general health and wellness, I see patients for high blood pressure and heart disease, thyroid disease, diabetes, emphysema (a lung condition causing shortness of breath), prostate and colon concerns, balance changes, changes in mental status, ENT (ear, nose and throat) issues and more. Common screening procedures I perform include prostate checks, breast exams, Pap smears and blood sugar tracking.
Medicine has always been a family business for me. My father was a family physician in Salem, Missouri. Of the six kids in my family, five of us went into medicine – surgery, family medicine, plastic surgery, optometry and radiology. I started out in emergency medicine but switched to family medicine, where I have the opportunity to build lifelong relationships with my patients and their families. I get to know them, and they get to know me. I love that family medicine is relationship based.
My philosophy of care hasn't changed in the 40-plus years that I have been practicing medicine. I provide patient-centered care with an emphasis on quality, continuity and coordination. I accomplish this through continual advanced learning and drawing upon my years of experience. When I first see a patient, I perform a thorough history and physical to establish the health baseline. I refer only to the best specialists, follow up and coordinate my patient's healthcare needs. This is a big task that takes a lot of time. I don't leave the office until it's completed. I tell my patients what they need to hear, but not always what they want to hear, which sometimes leads to difficult, but necessary conversations. I'm known for being truthful, direct, and black and white. I'm seasoned, experienced and will always go the extra mile to get the job done.
I grew up in Salem and have lived in Rolla since 1983. I've been married to Annie Bass since 1981. She's a registered nurse and has worked in my practice off and on for many years. We have two grown sons, who live in Chicago, Illinois, and Denver, Colorado. And I'd be remiss if I didn't mention Lucy, our goldendoodle, who rules our home.
I grew up flying airplanes and love anything to do with aviation. I enjoy playing golf and the piano. I also love being with family and friends, especially my sons and their spouses. I'm a supporter of the Cancer Gala, the Phelps Health Foundation, Court Appointed Special Advocates (CASA), The Community Partnership and Trinity Episcopal Church in St. James.
I choose to work at Phelps Health because it is a comprehensive medical center with so much to offer. It's the heart of healthcare in the Rolla and surrounding communities. Joining the Phelps Health system when the opportunity presented itself just made sense. It was a good decision, and I'm glad to be a part of this thriving, growing organization.
Education & Training
Medical School University of Missouri-Kansas City School of Medicine, Kansas City, Missouri
Internship Henry Ford Hospital, Detroit, Michigan
Residency University of Oklahoma Health Science Center, Oklahoma City, Oklahoma
Insurance
For a list of insurance carriers that Phelps Health accepts, please click here.