Published on November 12, 2019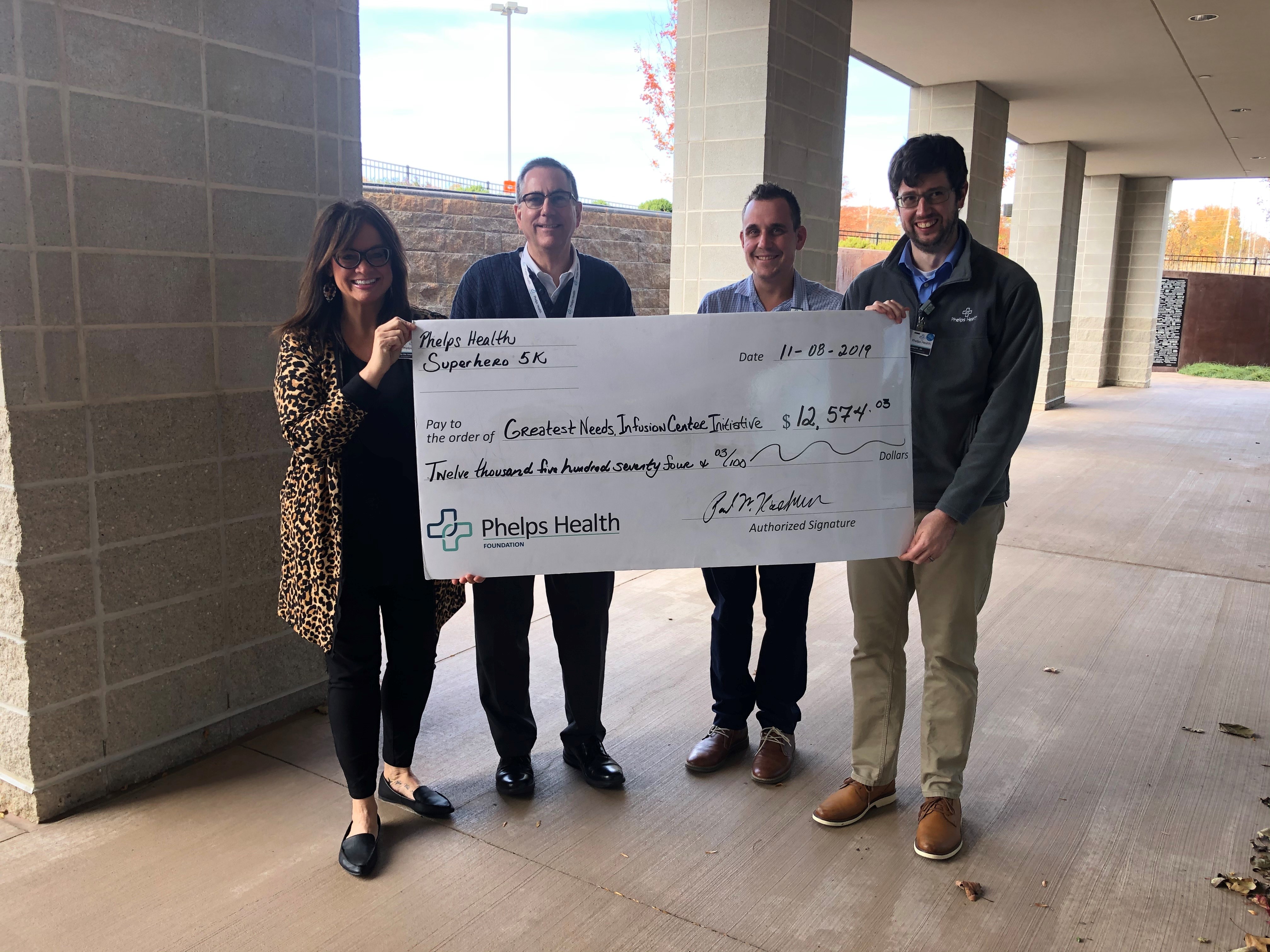 The Phelps Health Sixth Annual Superhero 5K walk/fun run held October 19, 2019, at Veterans Memorial Park in Rolla, raised more than $12,500 for the Phelps Health Foundation's Inpatient Infusion Center Initiative. Proceeds from this year's Superhero 5K totaled $12,574.03, which will go toward efforts to remodel the Inpatient Infusion Center at Phelps Health Hospital.
Complementing the Phelps Health Delbert Day Cancer Institute, which provides care to patients receiving chemotherapy and other infusion services in a short-term care setting, the Inpatient Infusion Center provides the same level of care to patients who must be hospitalized, require urgent treatment or need further monitoring.
Last year, over 1,700 patients received care in the Inpatient Infusion Center. The Foundation's $870,000 initiative will reallocate existing space located on the fourth floor of the main hospital to include six private infusion bays with a centralized nursing station, a nutrition center/kitchenette, a small meeting space and two hospice rooms.
Presenting the check to the Phelps Health Foundation, from left, are Phelps Health employees and Superhero 5K volunteers Brooke Simpson, Jeff McKune, Preston Hodapp and Paul Hackbarth.