Published on September 3, 2021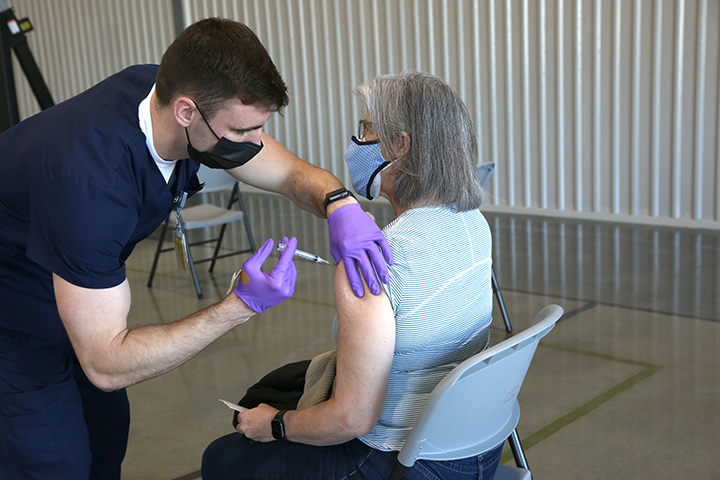 The US Food and Drug Administration (FDA) has amended the emergency use authorizations (EUAs) for both the Pfizer and Moderna COVID-19 vaccines to allow certain immunocompromised individuals -- specifically, solid organ transplant recipients or those who are diagnosed with conditions that are considered to have an equivalent level of immunocompromised -- to receive a third dose of the Pfizer or Moderna vaccines.
"These [third doses of the Pfizer and Moderna vaccines] are [for] patients who have had solid organ transplants, who've had stem cell transplants, [or] who are on medication(s) that would specifically decrease their immune system function, as part of either their underlying condition or treatment(s) for other conditions," says Erik AuBuchon, DO, an internal medicine physician and pediatrician at Phelps Health.
If you are immunocompromised, you may receive a third dose of the Pfizer or Moderna vaccine at least one month after the second dose.
"We have seen a lot of evidence to suggest that their [immunocompromised people's] antibody production isn't as strong as someone who is immunocompetent or whose immune system is functioning normally," says Dr. AuBuchon. "We have seen when we give a booster vaccine to those patients who are considered immunocompromised that they are able to get a more robust response and then actually produce more antibodies to give them more protection."
The third dose may still not provide full immunity to COVID-19 in people who are immunocompromised, and these individuals should continue to maintain appropriate precautions to help prevent COVID-19.
People who are immunocompromised have a reduced ability to fight infections and other diseases, and they are especially vulnerable to infections, including COVID-19.
"We do worry about that population of patients in general [the ones who are immunocompromised]. Those are the ones who, if they were to contract COVID-19, have a much higher chance of getting severely ill or dying from COVID-19. We do recommend patients who are in that category of immunocompromised to get the booster vaccine."