Published on July 8, 2020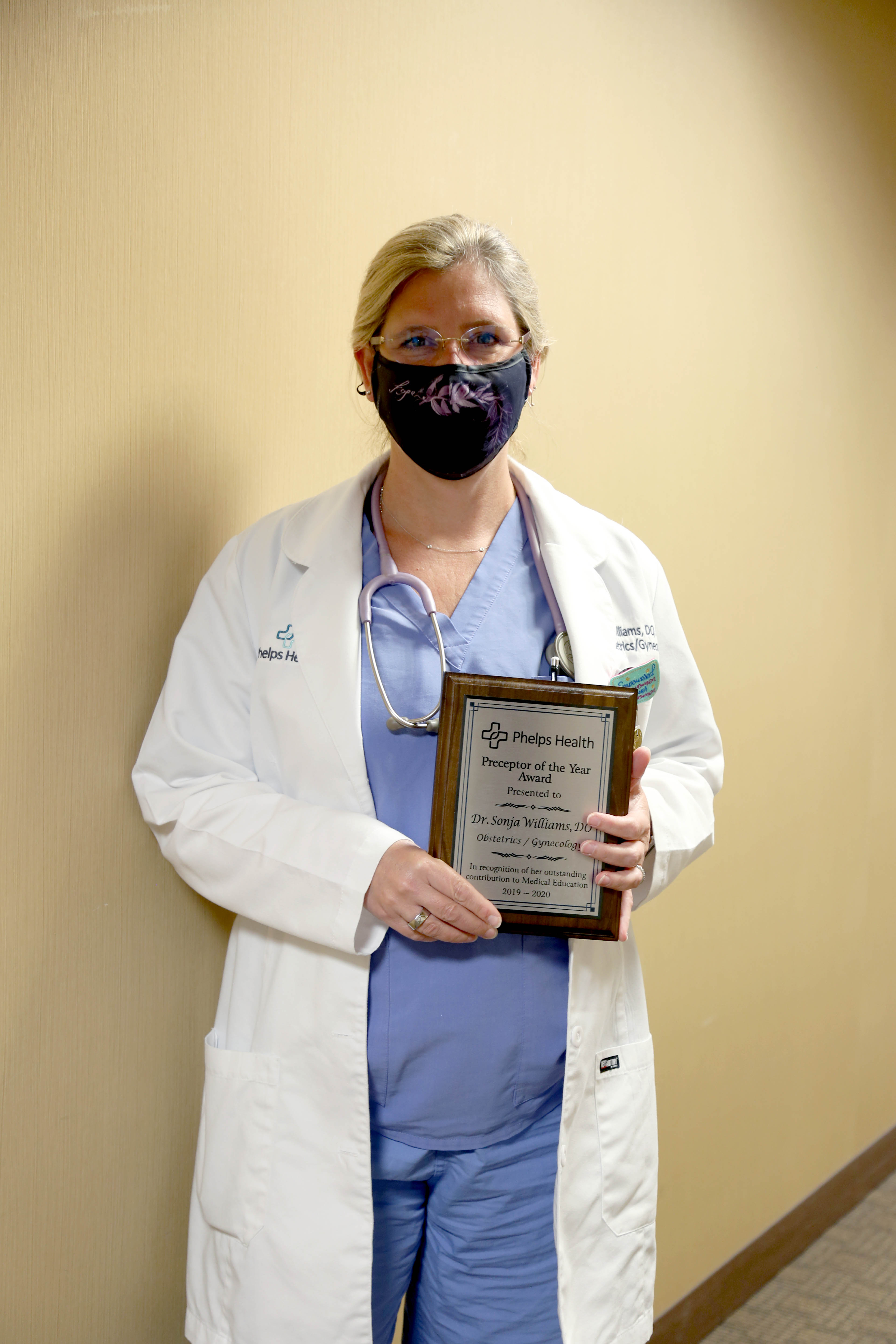 Sonja Williams, DO, an obstetrics/gynecology (OB/GYN) physician with the Phelps Health Medical Group, received the Preceptor of the Year Award for 2019-2020. Dr. Williams was presented this award June 24 by Chadwell Vail, DO, an internist and director of Medical Education with the Phelps Health Medical Group.
The award recognizes Dr. Williams's outstanding contributions to medical education in south-central Missouri. Students in the Mid-Missouri AHEC (Area Health Education Center) program at Phelps Health chose Dr. Williams to receive the honor. Congratulations to Dr. Williams for receiving this award.