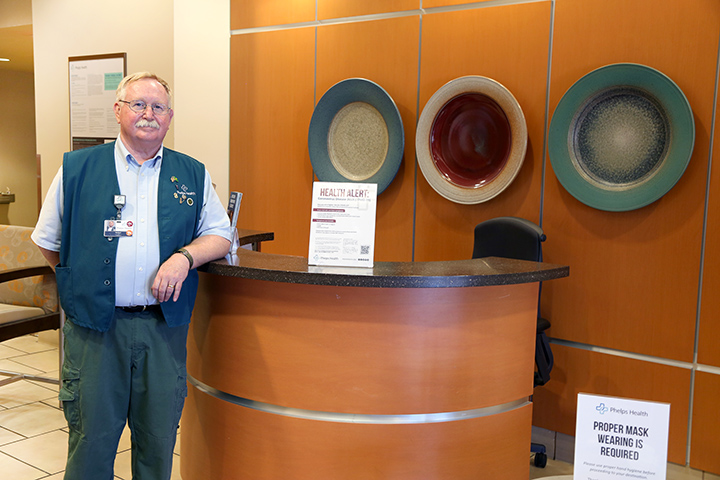 Phelps Health Auxiliary and Volunteer Services invites you to consider joining our volunteers who make a big difference throughout the entire healthcare organization and in the community.
Each year our volunteers contribute 15,000-plus hours of service and work in 35 different areas through Phelps Health. They have raised and donated more than $3 million through their efforts and have been voted the No. 1 Auxiliary in the state for a medium-sized hospital.
Our volunteers touch our patients' lives in numerous ways, from hand-knitting baby hats to providing nursing scholarships to making donations that bring home state-of-the art technology, like digital mammography.
The Phelps Health Auxiliary raises money through the hospital gift shop, resale shop, grill and other activities. These funds are used to provide nursing and allied health career scholarships, and to furnish Phelps Health with major medical equipment, transportation services and other projects that benefit Phelps Health and our community.

MAHEC Participant Registration Form 
Volunteer Application Packet
Phelps Health Auxiliary and Volunteer Services Scholarship Applications
There are several scholarships available from the Phelps Health Auxiliary and Volunteer Services. Applications are taken yearly in early fall. Interviews are conducted around mid-November. Applications are available in the Phelps Health Auxiliary and Volunteer Services Department. Check back later for 2021 scholarship information and applications.
auxiliary, volunteer services, volunteer opportunities, AVS, volunteer