Published on January 4, 2022
Ronnie Lee York was the first baby born at Phelps Health in 2022, arriving January 2, 2022, at 4:44 PM. He weighed 7 pounds, 8 ounces, and was 19 inches long.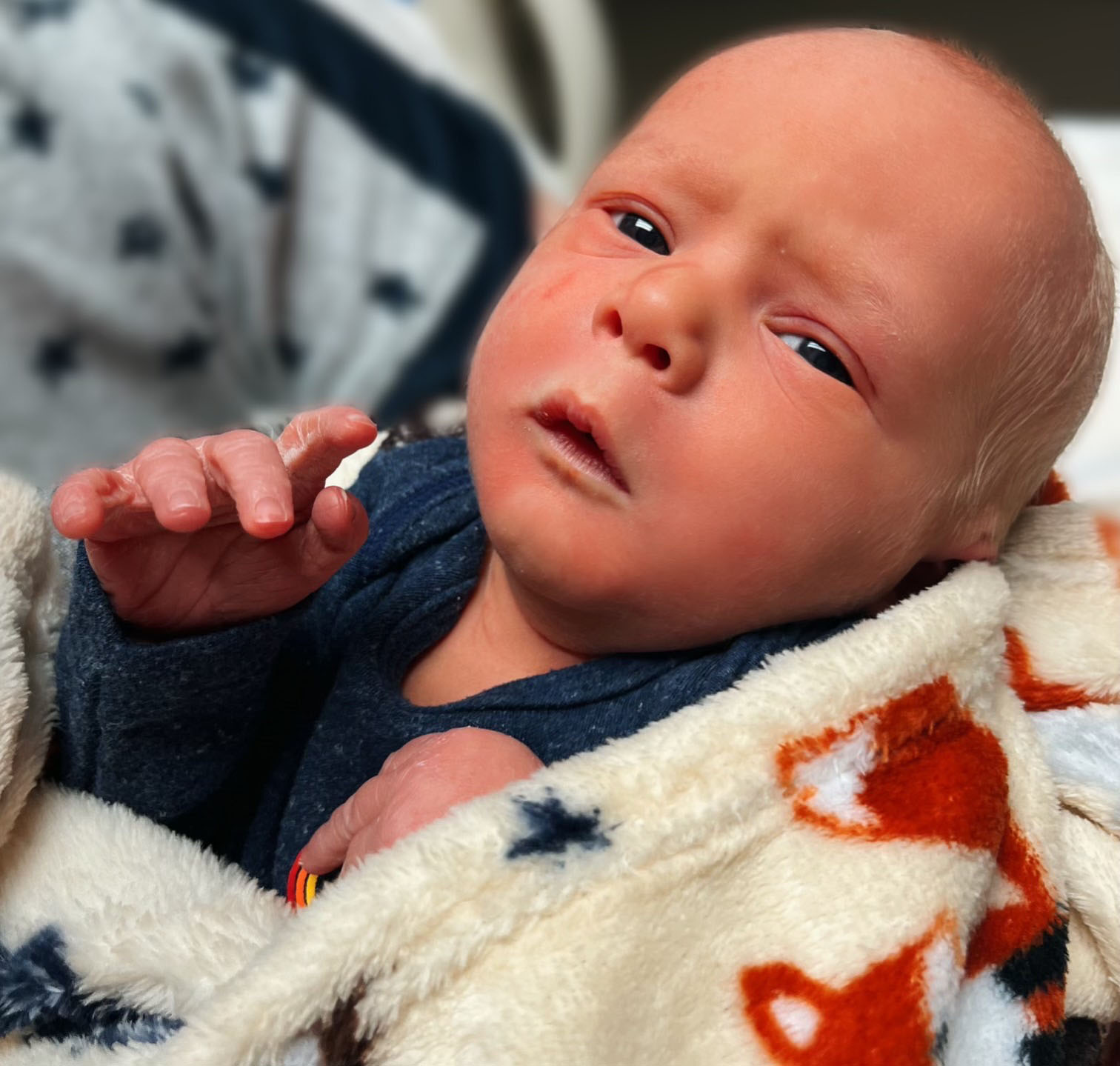 His parents, Hannah Henson and Chandler York, of Rolla, MO, welcomed Ronnie, as did his brother, Carson, who is 5.
Ronnie arrived earlier than expected. His due date was January 7. Chandler thought his son would arrive on January 1 and is excited about having the first Phelps Health baby of 2022.
"It's awesome," Chandler said, "especially having his birthday right after the holiday."
"It's very special. He's perfect in every way," Hannah said about Ronnie.
The first baby of the new year receives gifts and baby items to commemorate the event. This year, the Phelps Health Labor and Delivery unit donated a playpen, diapers and wipes, newborn skincare items, clothing and a 4-in-1 convertible high chair.
Ronnie's parents are excited about the congratulatory gift and expressed thanks to the Phelps Health team.
On average, more than 800 babies are born at Phelps Health each year.
Learn More About Labor and Delivery
Phelps Health's highly skilled team is here to provide you with full-service, coordinated maternity care before, during and after pregnancy. Learn more about obstetrics and nursery services offered at Phelps Health.