Published on August 16, 2019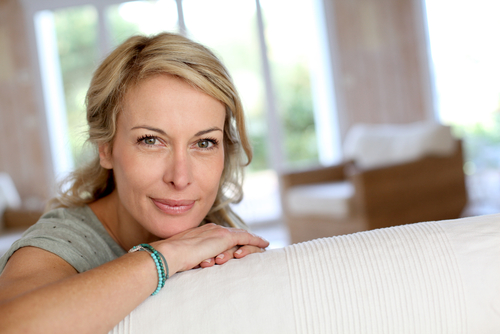 Hormone replacement therapy (HRT) is used to treat women undergoing extreme symptoms of menopause.
These symptoms include but are not limited to hot flashes, depression and fatigue. In severe cases, hormone replacement therapy is used to treat these symptoms by restoring the patient's hormone levels using estrogen, therefore balancing out the negative hormone imbalance in the body.
If your menopause symptoms are putting your life on hold and preventing you from doing the things you love, consider asking your doctor these next few questions about HRT.
Who is a good candidate?
If the symptoms are affecting the patients' quality of life severely, they could be good candidates for hormone replacement therapy.
Who should avoid HRT?
Patients undergoing these next few medical conditions should not take hormone replacement therapy:
● Patients who are undergoing cancer care or have undergone breast cancer treatment in the past
● Patients who are pregnant
● Patients who have suffered or at risk of a stroke
● Patients who are prone to blood clots
If you have a history of one or more of these conditions, HRT may not be for you.
What are the risks of hormone replacement therapy?
Of course, HRT is not without its risks. HRT works by introducing more estrogen into the body, therefore drastically changing your hormones to ease the severity of menopause symptoms. HRT treatments can also include doses of progesterone within the prescribed medication. Ask your doctor what kind of symptoms you should expect once you have decided HRT is for you.
Knowing what to expect will ensure you are prepared for treatment. Side effects of HRT can include the following:
● Blood clots
● Strokes
● Heart disease
How soon should hormone replacement therapy start working?
Results can vary from person to person, but on average, it can take up to three months to start feeling the effects of HRT, so be patient. Eventually, you will start to notice a difference in the severity of your symptoms.
What forms does hormone replacement therapy come in?
When asking about your hormone replacement options, ask about the different methods of treatment, and think about which one may be best suited for your life. HRT can come in tablets, patches and creams.
Visit your women's health clinic for more information
If menopause is running your life, be sure to talk to your doctor about hormone replacement therapy. HRT can help you reduce the severity of hot flashes and other symptoms of menopause, so you can start living your life to the fullest again—even after entering this new segment of your life.