Arun Gautam, MD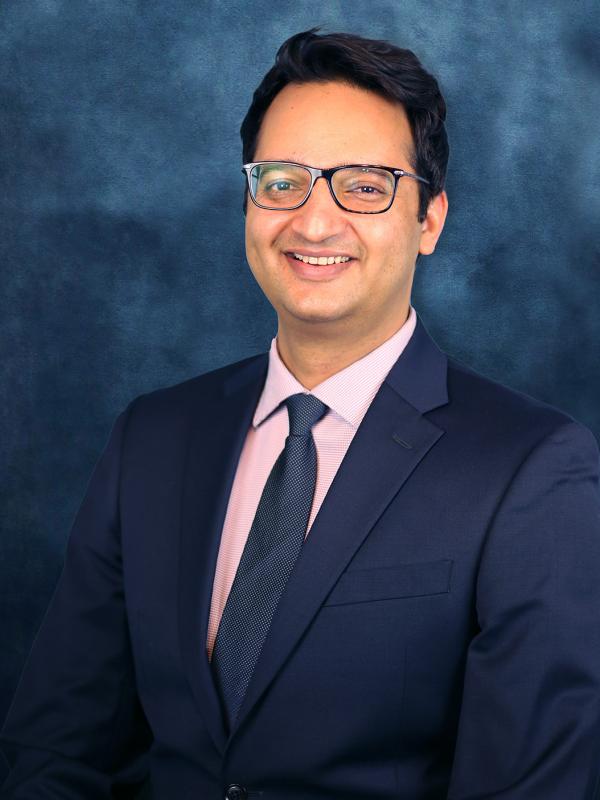 Accepting New Patients
Specialties
Pulmonology/Critical Care
Special Interests
Asthma
Chronic obstructive pulmonary disease (COPD)
General pulmonary disorders
Interstitial lung disease (ILD)
Lung cancer
Pulmonary nodules
Board Certifications
American Board of Internal Medicine
About Me
I'm Arun Gautam, MD, a board-certified critical care pulmonologist who joined Phelps Health in December 2022. I see adult patients (ages 18 and up) for pulmonary (lung) conditions and diseases. A common procedure I perform is an EBUS bronchoscopy, or endobronchial ultrasound, a procedure used to diagnose different types of lung disorders, including inflammation, infections or cancer.
I grew up in Rampur, India, a small town near Shimla, India. In our community, our doctor was a vitally important and respected community member. I remember my dad having open heart surgery, and the experience was profound. Everyone, from the cardiologist to the nurses, was extremely caring and reassuring. From these early, positive exposures to medicine – and my love for science – I knew I wanted to pursue a career in healthcare.
Early on in my medical residency, I completed my first rotation in the ICU (Intensive Care Unit). We were faced with many alarming situations, but I was inspired watching the medical staff work together in the face of these challenges. I also like that pulmonary critical care is multifaceted: I get to work with the most critical patients in the ICU to patients living with daily, chronic conditions (like asthma) in the clinic setting. I enjoy the opportunity to form relationships with my patients over the years.
Modern medicine is understandably complicated, and this often confuses patients. I strive to be an advocate for my patients, to help them understand the different procedures they may undergo and the specialists they may need to see.
Outside of work, I enjoy spending time with my wife (who also is a doctor) and our two young daughters. I also enjoy traveling, taking long drives – which was admittedly easier before children – hiking and spending time outdoors. In addition to English, I also speak Hindi and Punjabi.
I chose Phelps Health because I felt a connection to the small-town atmosphere. I think patients can get lost in bigger systems, and I can provide more personalized care in a smaller healthcare system. It's a great fit for me.
Education & Training
Medical School Indira Gandhi Medical College and Hospital, Shimla, India
Residency University of Connecticut, Storrs, Connecticut
Fellowship Lenox Hill Hospital | Northwell Health, New York City, New York
Insurance
For a list of insurance carriers that Phelps Health accepts, please click here.