Brett Clayton, PA-C, MHS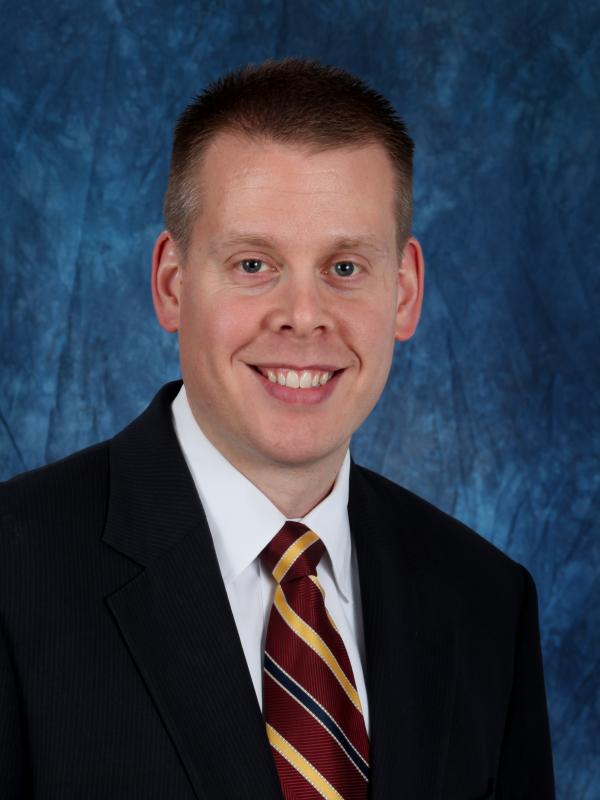 Accepting New Patients
Specialties
Orthopedics
Sports Medicine
Special Interests
General orthopedics, including shoulder, knee, hip, hands and feet
Board Certifications
National Commission on Certification of Physician Assistants (NCCPA)
Fellow of the American Academy of Physician Assistants (AAPA) and Physician Assistants in Orthopedic Surgery (PAOS)
About Me
I'm Brett Clayton, an orthopedic physician assistant (PA-C) with the Phelps Health Orthopedics Department. My collaborating physician is Orthopedic Surgeon Michael Potter, MD.
I joined Phelps Health in 2013. My specialties include general orthopedics, including shoulder, knee, hip, hands and feet. I am skilled in MRI, CT, ultrasound and X-ray interpretations; general orthopedics and sports medicine; intra-articular, bursal and tendon sheath injections; suturing, splinting, casting and fracture reductions; and preoperative and postoperative evaluation and treatment for inpatient and outpatient care. When possible, I like to use conservative treatments first, including physical therapy, medications and pain injections.
I grew up as a busy student athlete – playing basketball, volleyball and baseball – with an interest in medicine. Orthopedics, then, is a logical fit for me. I enjoy learning how to best take care of the body, and helping others to do the same.
As a provider, I am big on patient education and spend a significant amount of time explaining procedures and how patients can care for themselves afterwards. I want to empower my patients, so they can make informed decisions. Recovering from a joint replacement surgery is more of a marathon than a sprint, and 75% of that recovery is mental. It takes patience. My ultimate goal is to improve a patient's quality of life.
I bring a unique perspective to Phelps Health, having been raised internationally in US Embassy communities. I attended high school in Germany (when the Berlin Wall fell in 1989), Las Vegas, Nevada, and finally, in Israel. I also speak fluent German.
Today, my wife and I are happily settled in Rolla with our six children. We enjoy traveling and watching our kids compete in band and sports.
Education & Training
Undergraduate School Brigham Young University, Provo, Utah
Graduate School Drexel University Hahnemann Physician Assistant Program, Philadelphia, Pennsylvania
Insurance
For a list of insurance carriers that Phelps Health accepts, please click here.