Published on April 6, 2023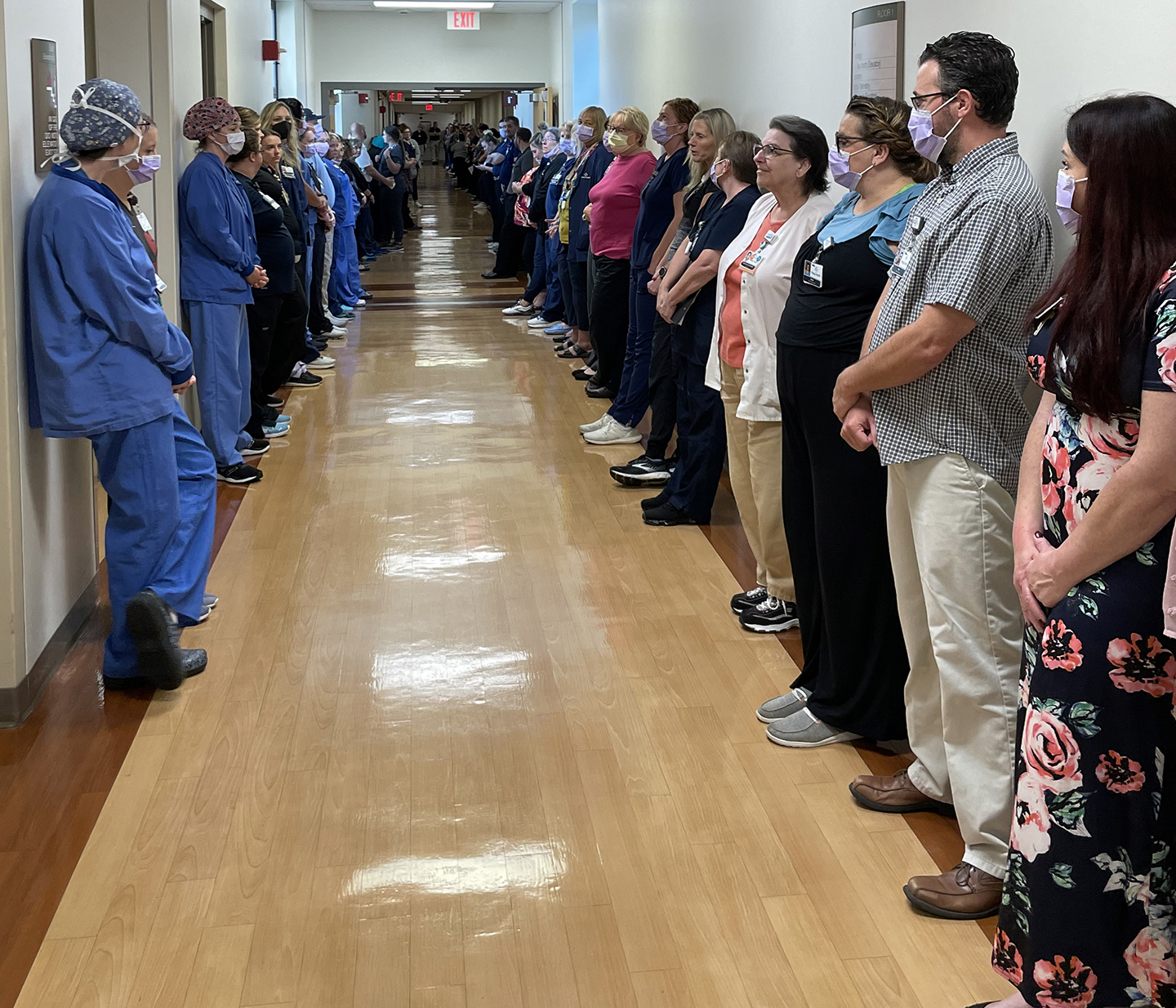 Each April, National Donate Life Month, is held as an observance to focus national attention on organ, eye and tissue donation.
National Donate Life Month is about the importance of registering your decision to become a donor, honoring donor heroes and celebrating the lives they saved. The generosity of donors and donor families makes saving lives through transplantation possible.
Read statistics and FAQs about organ and tissue donation.
Mid-America Transplant recently recognized Phelps Health for their compassionate work involving organ and tissue donation. Last year, Phelps Health reported the following:
One organ donor, resulting in six lifesaving organs transplanted
17 tissue and eye donors enhancing and saving the lives of up to 1,275 people
29 families served
Over 100,000 people nationwide – including more than 1,700 in the Mid-America Transplant region – are currently waiting for a lifesaving gift. Raising awareness and encouraging more people to enroll in the donor registry can provide hope to those who are waiting.
The impact of the gift of life can be great. One person can save up to eight lives through organ donation and up to 75 through tissue donation.
About Phelps Health
Phelps Health serves over 200,000 residents in south-central Missouri. Phelps Health is county-owned, non-tax supported and is overseen by a five-member elected board. Phelps Health employs more than 1,900 people, including 100-plus providers. Phelps Health, which includes a hospital licensed for 242 patient beds, serves a six-county area, with its main campus and several clinics located in Rolla, Missouri. Phelps Health also has clinics in Salem, St. James, Vienna and Waynesville, Missouri. For more information, visit phelpshealth.org.
About Mid-America Transplant
Mid-America Transplant enables adults and children to receive lifesaving gifts through organ and tissue donations. For nearly 50 years, it has facilitated and coordinated organ, tissue and eye donation, and now serves 84 counties covering eastern Missouri, southern Illinois and northeast Arkansas that together are home to 4.7 million people. It saves lives by providing expert and compassionate care for organ donors, recipients and families, and transforms the clinical processes required to recover and transplant organs and tissues. Mid-America Transplant was the first such organization in the U.S. to use an in-house operating room for organ recovery and pioneered innovative models of increasing donor registry enrollment to provide organs and tissues to those in need. It is federally designated as one of 56 such organizations in the U.S. and is the first organ procurement organization (OPO) to be recognized as a recipient of the Malcolm Baldrige National Quality Award for Performance Excellence, and the only two-time recipient. For more information, visit www.midamericatransplant.org.
Give the Gift of Life
Give hope and help save lives by registering your decision to be an organ, eye and tissue donor at your local license office, on SayYesGiveLife.org or in your iPhone Health App.