Published on March 14, 2023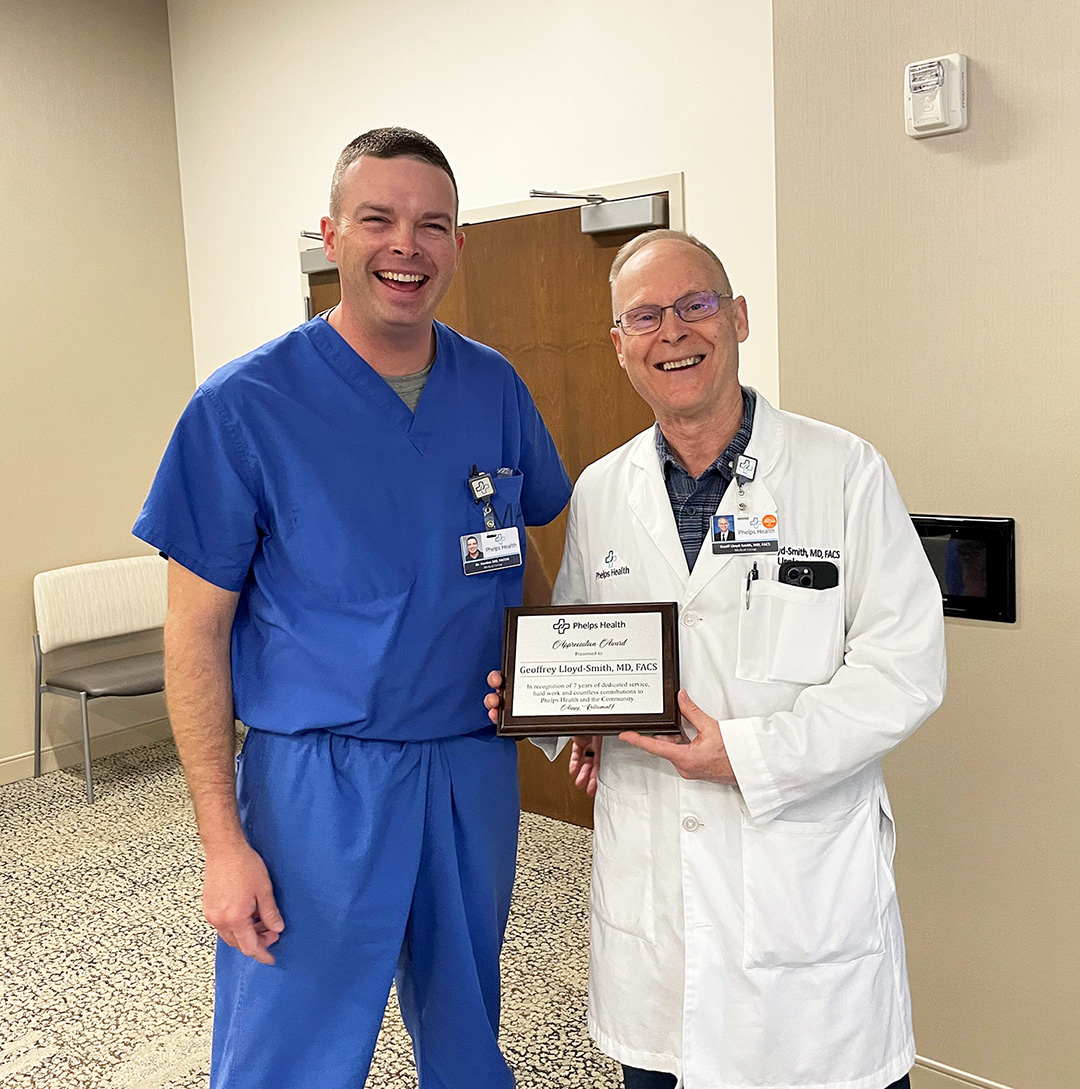 Read Time: 3 Minutes
On Tuesday, March 14, Geoffrey Lloyd-Smith, MD, FACS, met with patients one last time. After 35 years of practicing medicine, the Phelps Health urologist has officially retired.
In 2016, Phelps Health recruited Dr. Lloyd-Smith to help open a (then) new urology practice, which he described as an excellent opportunity.
Dr. Lloyd-Smith hails from Montreal, Canada, and attended medical school at Queen's University in Ontario, Canada. He completed his internship at Royal Columbian Hospital in New Westminster, British Columbia, Canada. He also completed a 2-year residency in general surgery at the University of Calgary and his urology training at the University of Western Ontario.
As an undergrad, the surgeon found himself enjoying biochemistry and summer research projects. He said applying science to people is fascinating.
"As a med student, I did a urology rotation and discovered there is a big demand [for that specialty]," Dr. Lloyd-Smith said. "I found the procedures interesting and liked how I could often provide immediate relief to patients."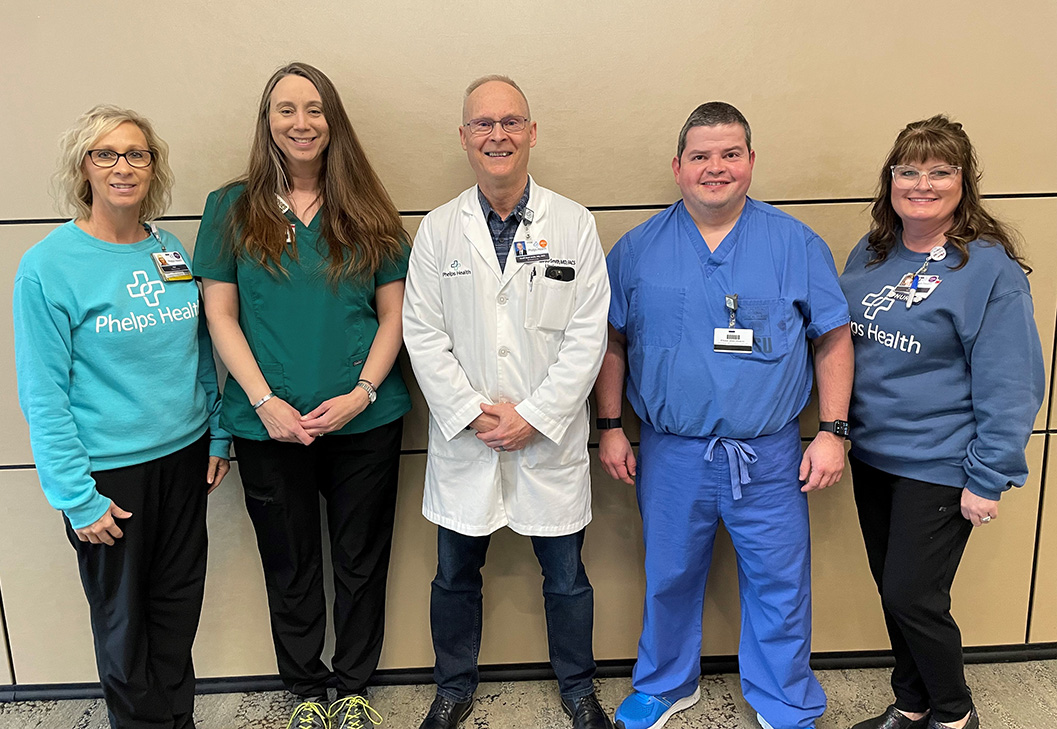 An Organized Approach
As a physician, Dr. Lloyd-Smith has always taken a detailed and in-depth approach to patient care.
"From early on, I've been interested in the way that patient information is organized, first using a software program called DBXL and now Epic," he said. "I like to be prepared in clinic. This prep work does add an extra 10%-20% of time to my day, but it's a worthwhile investment to be able to have relevant conversations with my patients."
Throughout his years of practicing urology, the surgeon has witnessed different medical advancements. While in residency, removing a kidney stone would often mean an open incision. Today, much less invasive techniques are used, and kidney stones can be lasered away, resulting in a shorter recovery time.
To anyone interested in practicing medicine, Dr. Lloyd-Smith had an encouraging message.
"Pursue it, go after it, get into the clinics," he said. "There is such a wide variety of what you can do in medicine. Immerse yourself in the hospital environment early on."
The surgeon is proud to be associated with Phelps Health.
"Phelps Health provides first-rate care in a personable way," Dr. Lloyd-Smith said. "They bring on new equipment continually, with an ongoing commitment to improving patient care. For example, the Lumenis Laser for kidney stones and new endoscopes for our department. We also have a great location on I-44. It's an impressive facility."
All of Dr. Lloyd-Smith's patients have been referred to fellow Phelps Health Urologist Joel Leon Becerril, MD. Dr. Lloyd-Smith is confident his patients will remain in excellent hands.
At Home in Missouri
The doctor's retirement plans might surprise some.
"I think the world of Missouri, and my wife and I plan to stay right here in retirement," he said. "The people are so nice, and I like the four seasons, without the harsh Canada winters.
"We'll travel some to see our grandchildren, but our daily goal will be to continue being productive. We'll strive to eat well, exercise and add discipline and structure into each day."
Dr. Lloyd-Smith also will have more time for his hobbies. He enjoys working on anything mechanical and Linux computer operating systems, and fixing things around his house.
While the doctor describes retirement simply as the "next step," he will greatly miss his Phelps Health coworkers.
"I've had the most fun when we're working together as a team," he said. "We have a great team of patient-centered professionals at Phelps Health. I've been blessed to be both a part of the clinical and the OR (operating room) teams. I've also developed a good rapport with the ancillary staff, including those working in the lab. I've had great coworkers, and it's always been a pleasure to come to work."
Phelps Health administrators, physicians and office staff congratulated Dr. Lloyd-Smith on an exceptional career in medicine during an appreciation event on March 15, 2023, held at the Phelps Health Delbert Day Cancer Institute.
On behalf of Phelps Health, Pecos Coble, DO, senior vice president and chief medical officer of the Phelps Health Medical Group, sincerely thanked Dr. Lloyd-Smith for his contribution to the healthcare organization.