Please note: The Phelps Health VolunTEEN program will resume in 2022.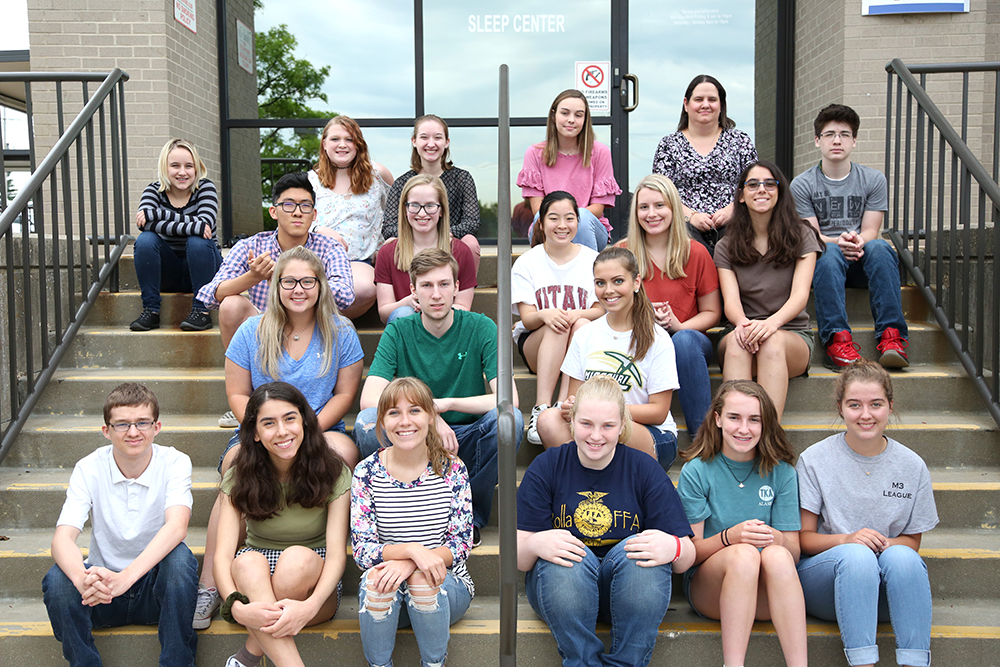 Phelps Health Auxiliary and Volunteer Services Department hosts two VolunTEEN sessions each summer for area teenagers ages 14 to 19. Teens from several area school districts including Bland, Cuba, Dixon, Newburg, Rolla, Salem, St. James, Vienna and Waynesville participate in the program and learn more about helping other people, healthcare careers and workforce development.
What Do VolunTEENs Do?
The VolunTEENs assist with the Take A Stand Against Child Abuse lemonade stands for the Phelps County Child Advocacy Network (PCCAN); they provide breaks for many of the Phelps Health volunteers who work in the nursing dispatch areas, the Medical Office Building and the Main and North entrances; and they operate the hospitality cart throughout the hospital. VolunTEENs also work clerical positions and may help out in The Lily Pad Gift Shop.
VolunTEENs Learn about Healthcare Careers
Many departments at Phelps Health provide tours and presentations for the VolunTEENs to further acquaint them with the hospital's daily operations and services. Surgical Services, Human Resources, Nurse Recruitment, Medical Imaging, Obstetrics, Marketing and Public Relations, Mid-Missouri AHEC, Sleep Lab, Laboratory, Pastoral Care (Organ Donation), Organizational Development, Home Health and Auxiliary and Volunteer Services offer information to familiarize the VolunTEENs with the specialized functions each department performs for the betterment of patients and the hospital as a whole.
Interested in Becoming a VolunTEEN?
To learn more about the opportunity to volunteer through the Phelps Health VolunTEEN program, please contact Crystal Lorah, Director, Auxiliary and Volunteer Services, at (573) 458-7947 or clorah@phelpshealth.org, or Neal Fallesen, Auxiliary and Volunteer Services Specialist, at (573) 458-7948 or nfallesen@phelpshealth.org.