Published on October 4, 2021
A larger opening. A shorter scan time. Less noise. Better image quality. These are some of the features of a new MRI (magnetic resonance imaging) system now available to patients at Phelps Health.
Installation of the Canon Vantage Galan 3T MRI was completed at the Phelps Health Medical Office Building in Rolla, MO, in early September. Shortly afterwards, the first patient was scanned using the machine.
MRI uses strong magnets, radio waves and a computer to create detailed images of the body's organs and tissues.
The Galan 3T model will benefit many service lines at Phelps Health, from orthopedics to neurological to cardiac imaging, according to Phelps Health Director of Medical Imaging Tim Tyler.
"At Phelps Health, we strive to provide the latest technology to improve patient care, and we hope this MRI system makes patients feel more comfortable while providing higher-quality images faster," Tyler said.
The fully-digital Galan 3T MRI system replaces a 1.5T MRI model, which was an analog system, at the Medical Office Building. Because the magnetic field of 3T models is twice as strong as 1.5T models, the 3T MRI provides higher clarity and better details in scans.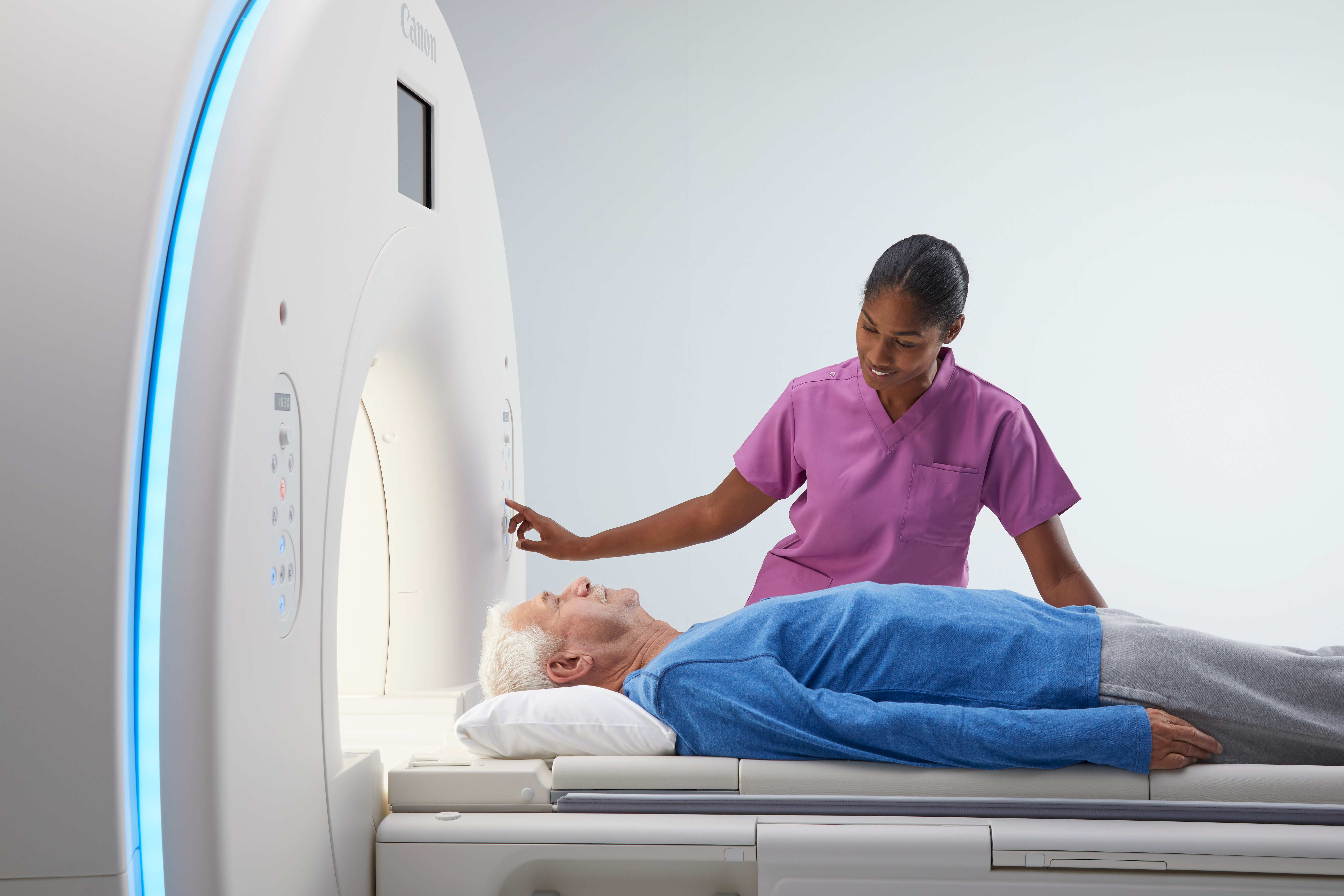 The Galan 3T MRI also includes artificial intelligence applications, including the Advanced intelligent Clear-IQ Engine (AiCE) technology, which removes noise from images and offers increased resolution of scans. This advanced technology helps improve the confidence of Phelps Health's medical imaging staff and radiology partners to ensure accurate diagnoses.
With a diameter of 71 centimeters, the Galan 3T MRI has one of the largest bores, or patient openings, of any MRI systems. "A larger bore gives us the ability to accommodate larger patients or patients with disabilities, if needed," said Sean Cartwright, CT/MRI manager at Phelps Health.
Scans in other MRI systems can take up to 45 minutes, but the Galan 3T MRI can reduce scan times to about 25 to 30 minutes, according to Aaron Flammang, regional business manager-MRI with Canon Medical Systems USA, Inc.
In addition, the Galan 3T MRI has the ability to reduce noise for patients. "We have very unique technology called Pianissimo that enables [less noise]," Flammang said. "This [Galan 3T MRI] is roughly 30 decibels quieter than other commercially available scanners."
The new MRI at Phelps Health has the added benefit of aiding in research, too.
"This new MRI will also open up more research opportunities with places like Missouri University of Science and Technology, Fort Leonard Wood and other collaborative research partners," said Phelps Health Administrative Director of Ancillary and Surgical Services Shawn Hodges.
Learn more about MRI and medical imaging services offered at Phelps Health.