Volunteers are one of the first people that many patients and visitors meet when coming to Phelps Health.
"The first time they [patients or visitors] enter a hospital, their anxiety level is super high. However, not to worry, because who are the first smiling, cheery faces that they see when they come in? The answer is all of you volunteers," said Dick Elgin, PhD, a member of the Phelps Health Board of Trustees. "You lower their anxiety level when they come in."
Elgin gave remarks at the annual Phelps Health Auxiliary and Volunteer Services appreciation luncheon held April 27 at Rolla Church of Christ. About 55 volunteers attended.
"You are not only volunteers, you are ambassadors," Elgin said. "I know of no other healthcare organization in the area that has an auxiliary or volunteer force compared to what we have at Phelps Health."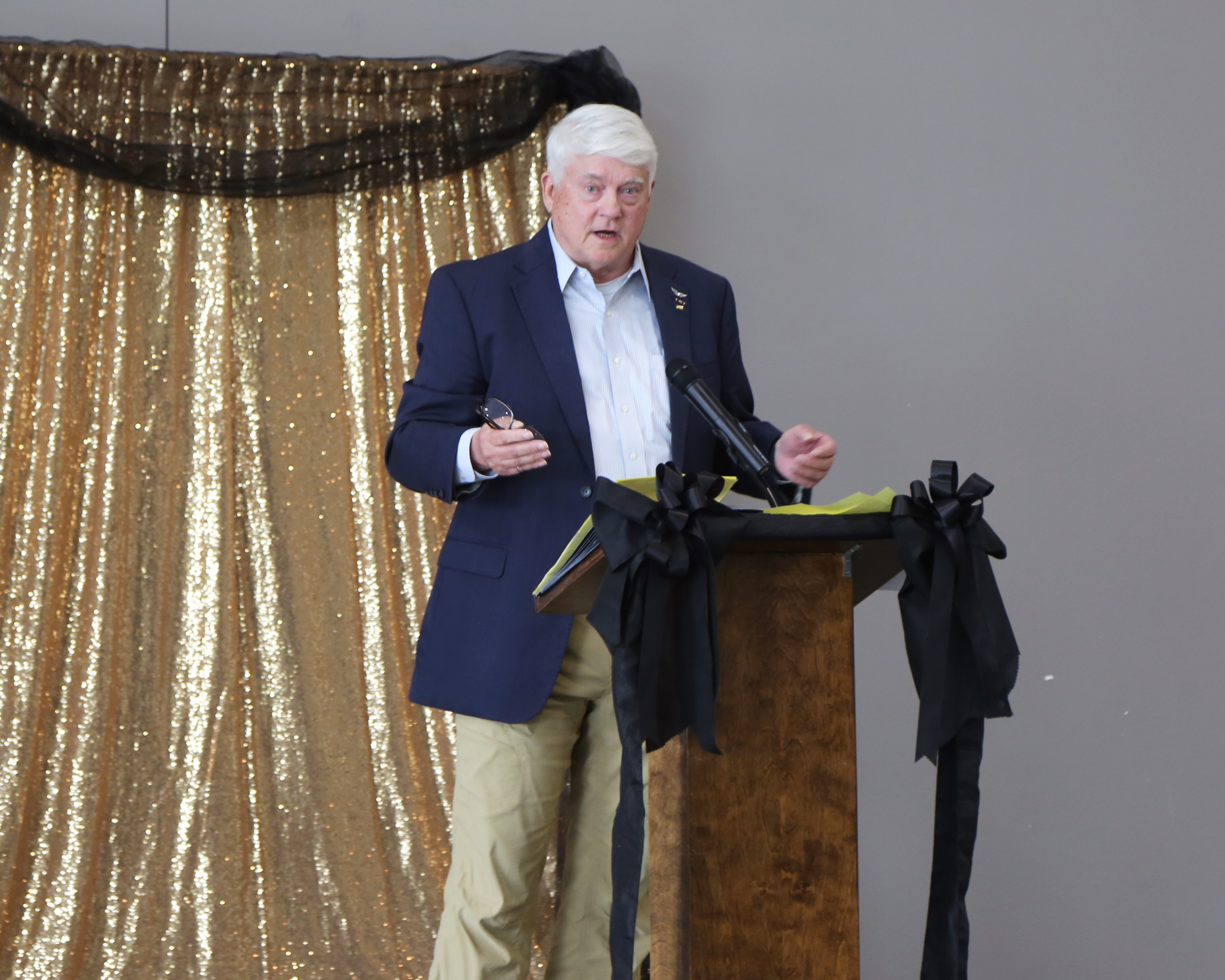 The Auxiliary was formed in 1950 to help raise funds to build Phelps County Memorial Hospital (now Phelps Health). Over the years, the Auxiliary has donated millions of dollars back to Phelps Health, including funding for equipment, ambulances, scholarships and more.
Recently, the Auxiliary funded stress balls for patients who have suffered from a stroke or STEMI, a serious type of heart attack. The Auxiliary also supported a program called Code Lavender, which helps staff after a stressful event or series of stressful events that occur in the hospital.
In addition, the Auxiliary hosts the VolunTEEN program, which allows local students ages 14 to 18 to volunteer at the hospital each summer. Applications are currently being accepted for the 2023 VolunTEEN program through May 12. Learn more and apply online.
In 2022, Phelps Health volunteers contributed a total of 11,805 service hours to the organization.
During the luncheon, which had a 1920s theme, volunteers who have served at Phelps Health for 20-plus years were recognized with flowers and a certificate.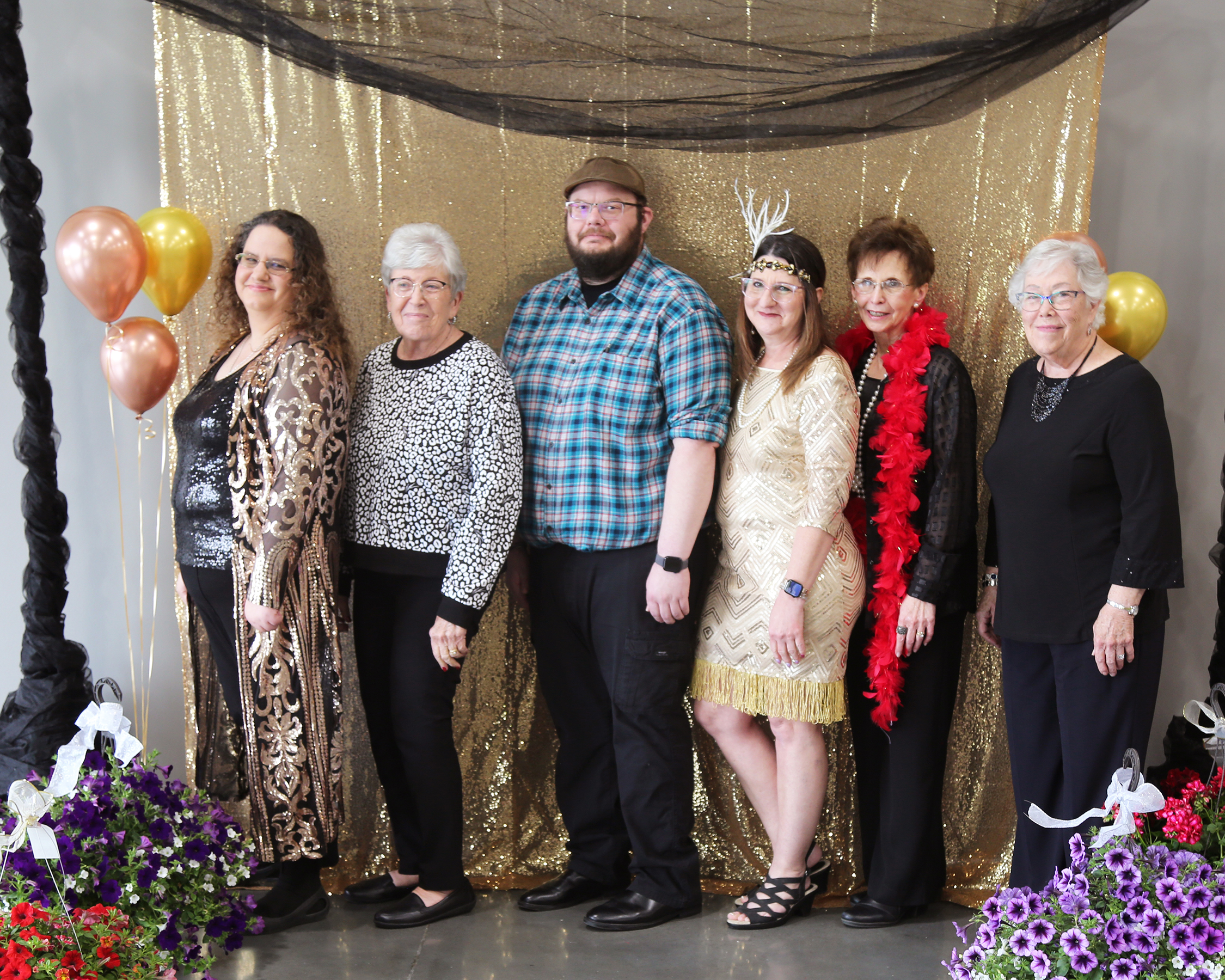 Phelps Health President and CEO Jason Shenefield and Senior Vice President of Human Resources and Philanthropy John Money presented the awards to these longtime volunteers:
Helen Hoertel, 36 years
Velma Overby, 31 years
Jean Joiner, 28 years
Leona Rosenow, 27 years
Illa Bell, 26 years
Mabel Godfrey, 23 years
Oak Paul and Betty Davis, both 21 years
Other volunteers were given special awards, including the following:
Ron McClanahan, Most Persistent Volunteer
Jeanette Birdsall, Most Caring Volunteer
Sara Heibult, Most Inspiring Volunteer
Tiffany Wigger, Travels the Farthest to Volunteer (64 miles one way)
"We really appreciate all that you do," Shenefield told the volunteers. "Seeing what you're doing and how you're impacting the care and services that we provide brightens my day."
Money echoed Shenefield's comments, saying that the volunteers not only bring smiles to patients but also to employees. "You make a positive difference in the culture here," Money said.
Auxiliary Board officers were recognized, as were the Auxiliary staff, including Crystal Lorah, director; Neal Fallesen, specialist; and Deanna Brown, gift shop merchandiser.
Girls Gone Catering provided the lunch, and Phelps Health Chaplain Rocky Reid led the invocation. Volunteers also received door prizes.
The Auxiliary luncheon is held each April, which is National Volunteer Month.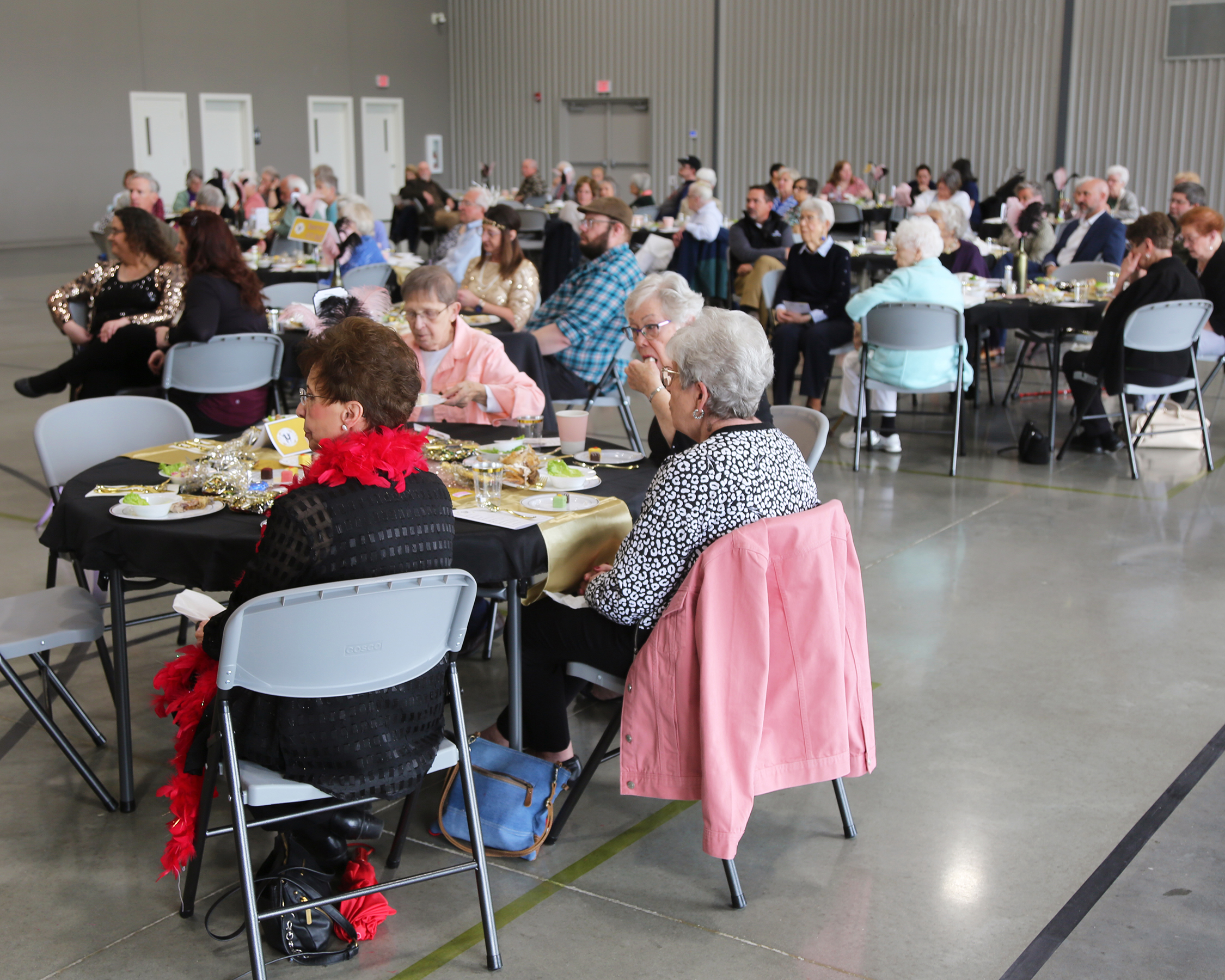 Want to Make a Difference?
Auxiliary volunteers work in 35 different areas throughout Phelps Health. Call (573) 458-7947 or email clorah@phelpshealth.org to learn more about volunteering opportunities.