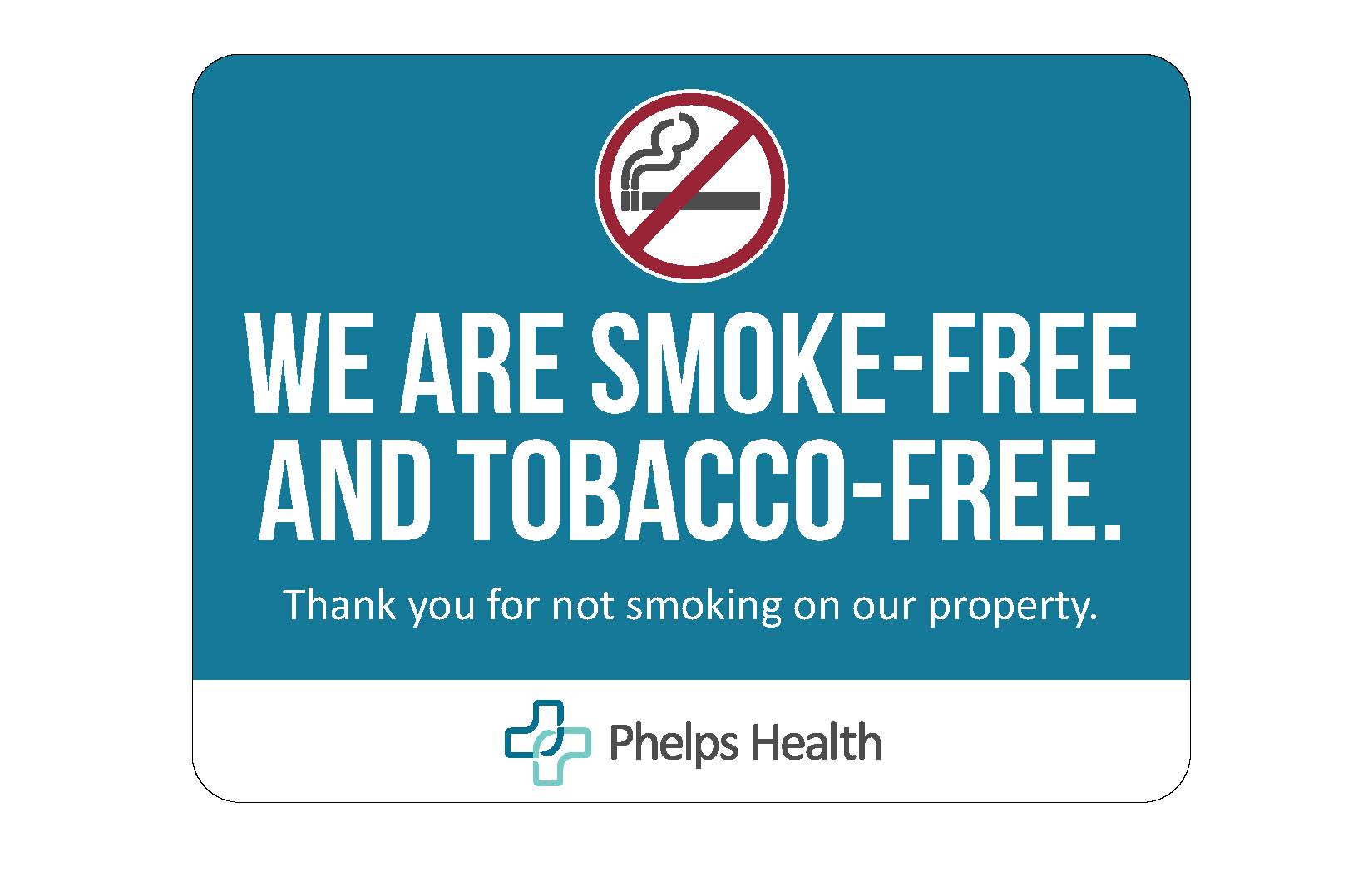 Tobacco and e-cigarette use by employees, patients and visitors - both inside and outside of all Phelps Health facilities - is strictly prohibited.
Phelps Health is committed to the promotion of quality healthcare, which includes the prevention of disease. With this commitment comes the responsibility of providing a safe, healthy environment for our patients, visitors and employees.
In order to establish and maintain the safest environment possible in which to deliver care, Phelps Health's buildings, property, parking lots and company vehicles are tobacco-free.
It is not the intent of Phelps Health to control any person's choice to use tobacco products away from the physical environment of Phelps Health but to create a healthier environment for everyone who works at Phelps Health, receives care here or is a visitor to the facility.
The health hazards of tobacco use have been recognized by Phelps Health and, as a leader in healthcare in south-central Missouri, Phelps Health has an obligation to its patients, employees and to the public to strongly assert the risks of tobacco use. The establishment of a smoke-free environment makes such a statement.
tobacco policy, smoking policy