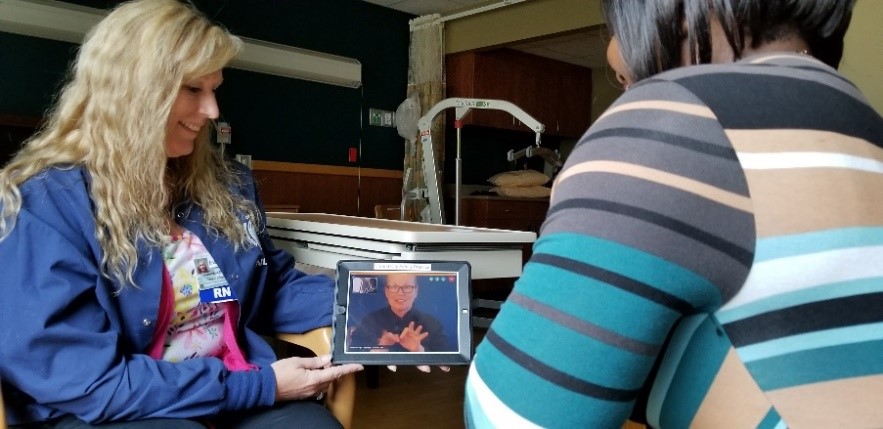 When you receive care at Phelps Health, communication between you and your care team is important. It is vital that you understand all aspects of your care.
If you speak or prefer to communicate in a language other than English, you have the right to interpreter services.
Phelps Health partners with LanguageLine Solutions to provide free audio and video interpreter services for patients who speak foreign languages or patients who have hearing or speech difficulties.
With this service, patients at Phelps Health have access to interpreters for more than 200 languages, including American Sign Language (ASL). Live interpreters who are native speakers of several foreign languages and are fluent in ASL are available 24 hours a day, seven days a week.
The LanguageLine interpreter service is available on iPads and tablets throughout the Phelps Health organization, including Phelps Health clinics in surrounding communities, as well as in Phelps Health ambulances. Many of the iPads have TruSound cases that are designed to make the sound louder.
Phelps Health staff are trained to help identify patients who need interpreter services. Patients and their families also can request an interpreter.
LanguageLine offers a notepad feature for written communication, too.
interpreter, audio interpretation, video interpreter, help with language, language services